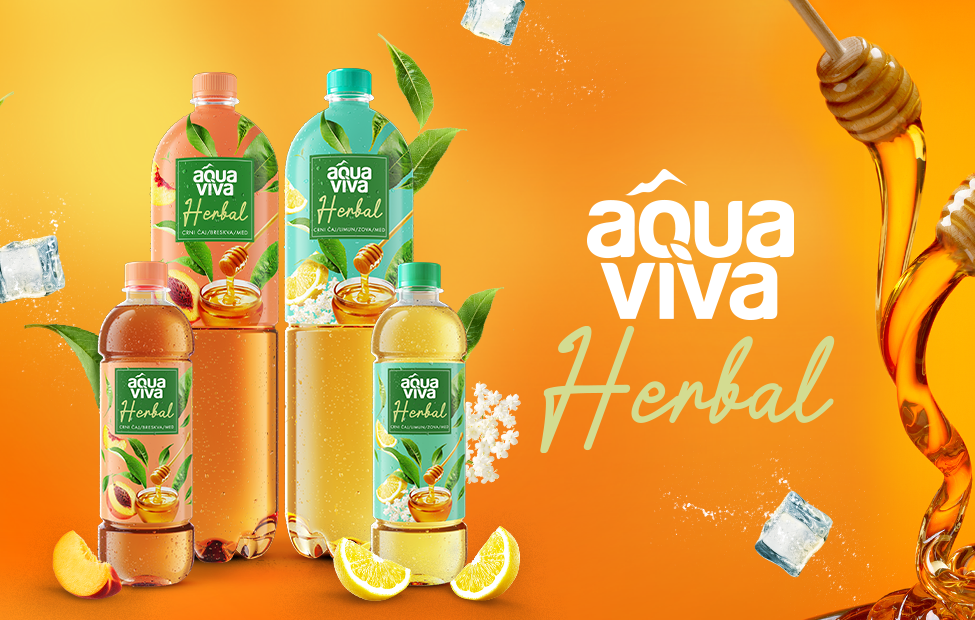 Aqua Viva Herbal
The Aqua Viva portfolio has been complemented by the launch of a new iced refreshing drink. Aqua Viva Herbal, the only beverage on the market that brings consumers a perfect harmony of tea and honey, is synonymous with the coldest summer refreshments.
Followed up by a notable campaign, the new refreshing drink managed to cool down the summer like no one before.
Stop. Experience. Go on. And refresh yourself with an Aqua Viva Herbal iced drink.