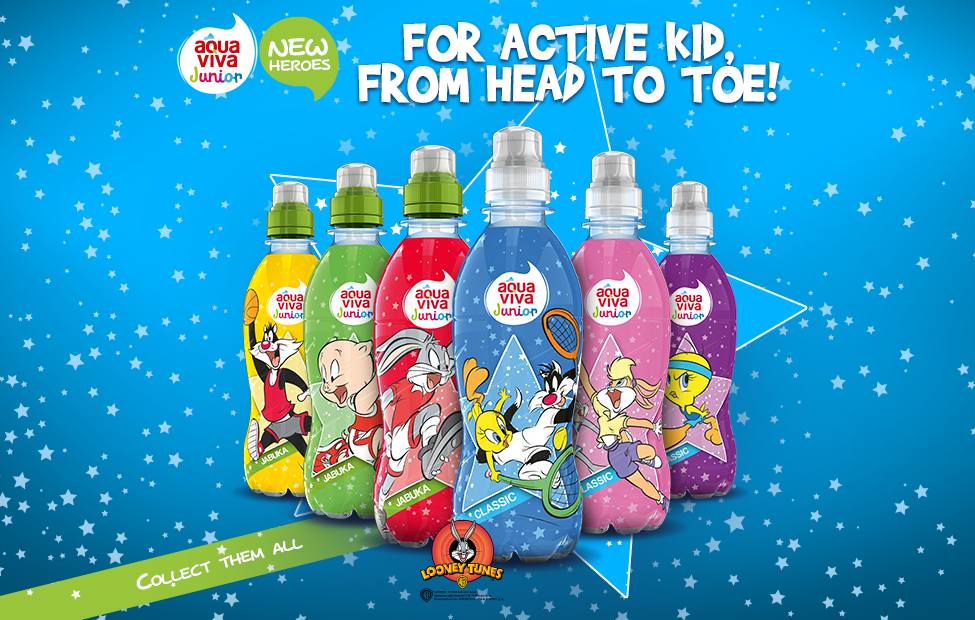 Aqua Viva Junior with even more fun, redesigned labels.
Aqua Viva Junior is intended for our youngest consumers, so in order to be even more fun, we have redesigned the labels. New members of the Looney Tunes – Silvester and Porky Pig have joined Bugs Bunny, Lola Bunny and Tweety in practising various sports. Now the little ones can collect all bottles from the new collection while enjoying the well-known flavours – Classic and Apple.
FOR ACTIVE CHILDREN, FROM HEAD TO TOE!