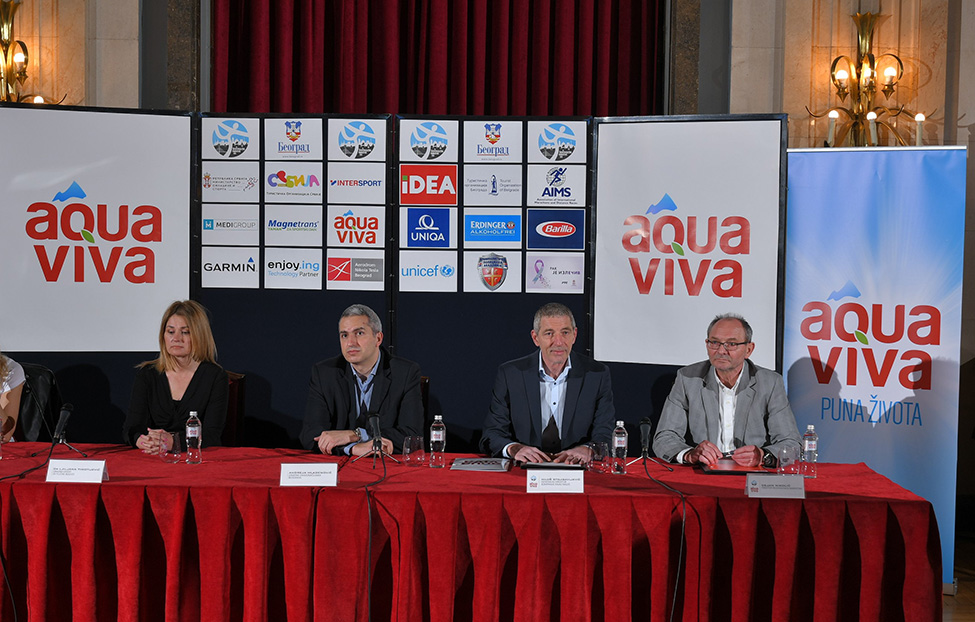 Aqua Viva new partner of Belgrade marathon
Strategic cooperation for the promotion of a more active lifestyle upon agreement signing.
By signing the cooperation agreement, Aqua Viva and the Belgrade Marathon began a long-term partnership on the development and spreading of an active lifestyle culture. At the 31st Belgrade Marathon, which takes place on April 21, Aqua Viva will particularly take care of the proper hydration of the runners along the entire marathon route.
"In the Knjaz Miloš company, we see the Belgrade Marathon and our Aqua Viva as natural partners: physical activity and water always go together. This cooperation starts at the right time, when our portfolio of mineral and sports water is enriched so that it covers all the needs of professional and recreational athletes. We are very much looking forward to showing that on the day of the Marathon, and, at the same time, to achieving the most important goal – help the runners successfully finish the race", said Miloš Stojisavljević, the CEO of the Knjaz Miloš company.

"It is my great pleasure to present today the Knjaz Miloš company and Aqua Viva as our new partners. In the Aqua Viva brand, we see a strategic partner in the years to come because, like the Belgrade Marathon, it traditionally promotes the importance of physical activity for the health and quality of life of citizens of all generations. With its focus on exploring the needs of physically active people and the product range adapted to those needs, Aqua Viva will be a valuable asset to our team in the years to come", said, Dejan Nikolić, the director of the Belgrade Marathon.
At the ceremony at the Belgrade City Hall, it was announced that the famous Race of Pleasure, held as part of the Belgrade Marathon, would bear the name of the new partner. Thus, the participants of all generations will run and hang out at the "Aqua Viva Race of Pleasure" this year.