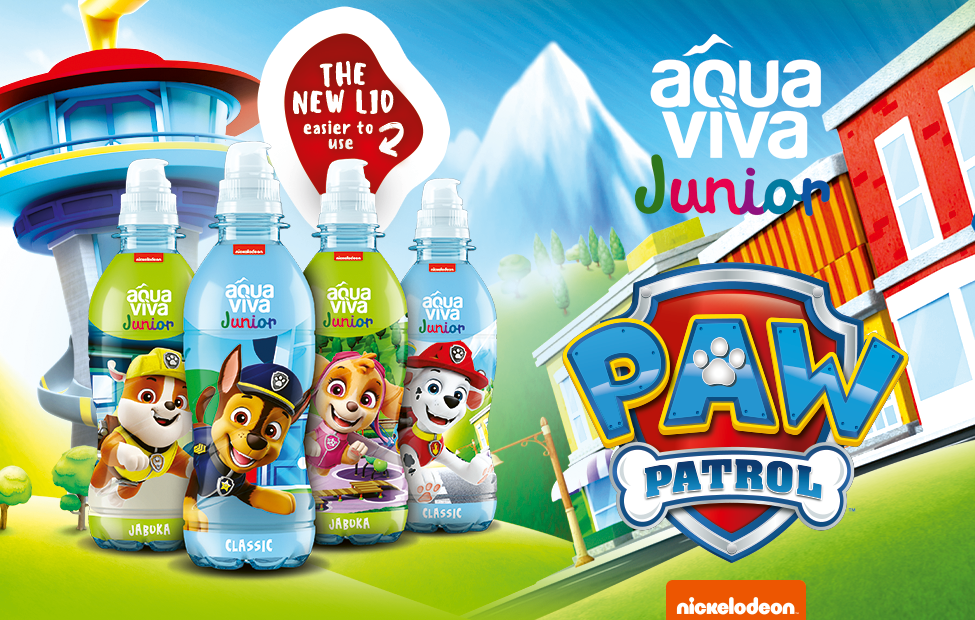 Aqua Viva Junior redesign and new license – "Patrol Paws"
Aqua Viva Junior got a new, even more fun heroic look. Patrol Paws come as reinforcement in addition to all other label heros popular as Shimer & Shine and Blaze, to the delight of the youngest consumers. The new 4 heroes from the mentioned cartoons will land on 12 new labels – Classic and Apple packaging.
Another important newness is the new lid, even easier and more practical to use.
Expect a lot of patrols of the youngest paws to bring order everywhere on the streets of our cities.