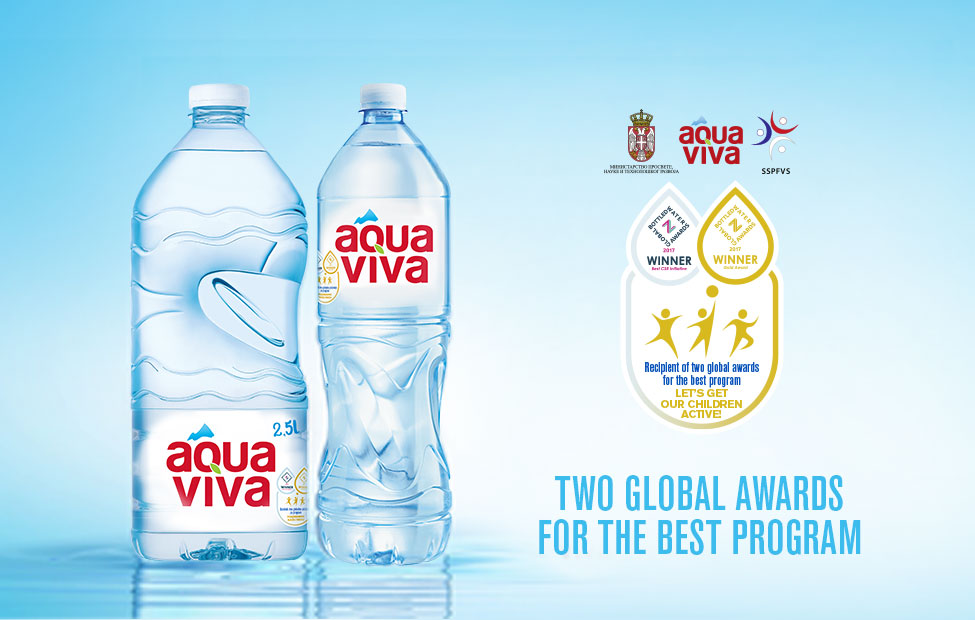 Two global awards for the best program
Aqua Viva with the program "Let's get our children active" is the recipient of the award for the best socially-responsible project at the 14th Global Bottled Water Congress.

Apart from receiving the award in its category, Aqua Viva is also the absolute winner of the competition and the recipient of the gold prize which has been specially set up on this occasion because our program received the maximum number of points from all jury members. Accordingly, we have redesigned the labels of Aqua Viva 1.5l and 2.5l packaging whose purchase helps the development of this program.